Blog
Betty's Burgers on The Parade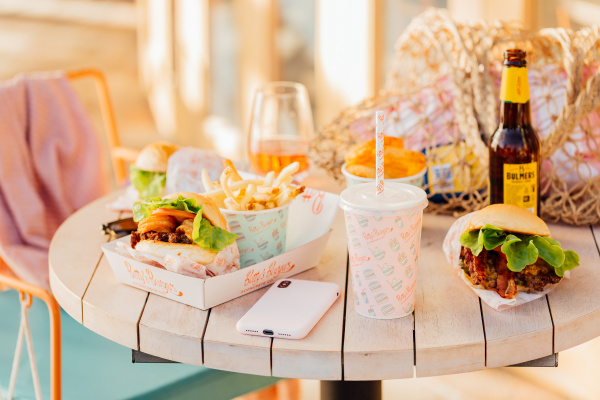 Betty's Burgers has recently taken over the former Manto site at the intersection of George Street and The Parade. Follow the smell of freshly grilled beef patties and you'll discover a breezy burger shack that recalls the business' Noosa origins.
"We've absolutely loved being involved in Adelaide so ever since we opened in Rundle Street three years ago we've been on the hunt for a new location," says South Australian Operations Manager Megan Medhurst. "And with its vibrant lifestyle, Norwood felt like it was the perfect choice."
A menu of eleven burgers pays homage to 50s US diners with items like the Betty's Classic (juicy Angus beef, fresh lettuce, tomato, onion, American cheese and Betty's special sauce) along with more modern offerings including a mushroom burger topped with melted gouda and gruyere. And because the burgers are made fresh to order, Betty's can accommodate dietary requirements with vegan and gluten-free options.
Then there's the burger shack's secret weapon: dessert. Dense, creamy frozen custard is given the rockstar treatment in decadent flavours like lamington studded with sponge cake, coconut and rich raspberry swirls or chocolate hazelnut donut featuring chunks of glazed donut, Nutella, hazelnut crumble and whipped cream. You can also grab a beer or wine alongside your burger, including two specially commissioned Betty's Beers (a lager and an ale) brewed by Pirate Life in Port Adelaide.
To celebrate their freshest location, Betty's has just launched the Classic Plant burger with a low sodium plant-based patty, lettuce, tomato, onion, cheese and Betty's special sauce. And they're so confident you'll love it that they're offering a Love at First Bite guarantee to instore diners - if you don't love it after a bite or two, let them know and they'll replace it on the spot!