Blog
Shine Bright Like a Diamond at this Beauty Salon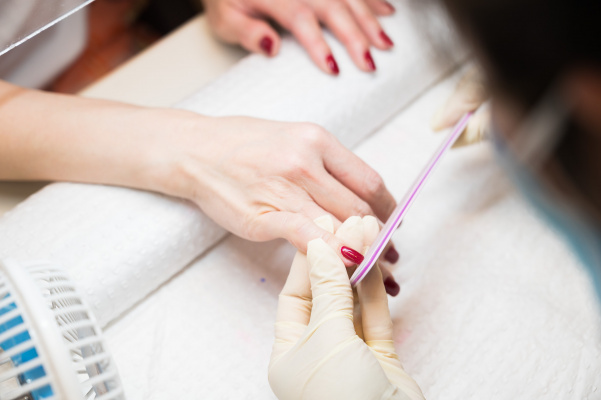 The $110 million redevelopment of Coles Norwood signals an exciting new chapter for The Parade. But it's still business as usual for the longstanding traders of Norwood Mall. Wander down the shaded arcade and you'll find a welcoming community of business owners from all walks of life, so there's never been a better time to get to know the traders of Norwood Mall.
When Julia Nguyen took over ExcelNails Norwood, her first order of business was to give the beauty salon a distinctive new name. She settled on Diamond Nails & Beauty, she says, because she values her customers like precious jewels. "You have to take really good care of diamonds and I want my customers to feel that they're being looked after like that."
The second part of the new name also hints at the other big change in the business: Julia has renovated the interior and created a new beauty station above the ground floor nail stations. When she re-opened the doors on March 15, the salon boasted two beds upstairs for beauty treatments, five seats for pedicures and six stations for manicures.
It means the salon has every base covered when it comes to beauty but nail treatments are still vitally important. The walls downstairs are lined with a rainbow of colours – almost 500 in all – so you'll always find your preferred tone, and they come in a range of forms including acrylic, shellac and powdered SNS.
Julia and her four employees pride themselves on working efficiently so you can get your nails shaped, cuticles groomed, skin exfoliated and have your favourite colour applied in less than half an hour. It makes it easy to add a manicure to a shopping trip on The Parade, and even to combine it with a pedicure spa. Or if you want something really distinctive you can go all out with a range of extras including gorgeous hand painted nail art, sparkling Swarovski rhinestones or ombré nails with a seamless colour gradient.
In addition to the nail treatments, the beauty offerings include every imaginable type of waxing, eyebrow tinting, eyelash curling and even delicate eyelash extensions. And you can finish it all off with a deluxe facial that includes a massage, steam and mask that cleanses and exfoliates.
Julia is thrilled to offer such a wide range of treatments, but she's most proud of the way she treats her customers. "What makes Diamond Nails & Beauty special is that we really welcome the customers with sincerity and talk to them while we work, so that they can fully relax in a warm, friendly environment."
Diamond Nails & Beauty is currently offering 10% off all services