Blog
Visit Adelaide's Longest Running Dry Cleaner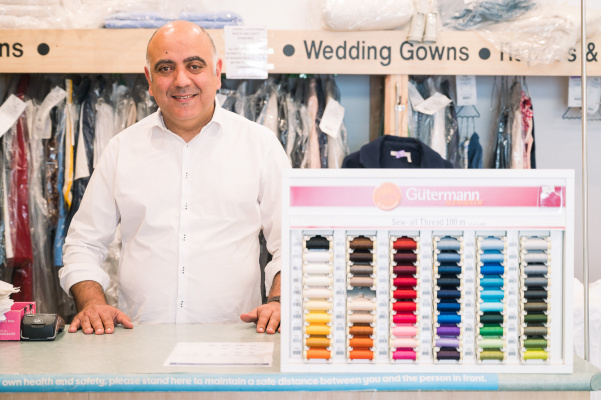 The $110 million redevelopment of Coles Norwood signals an exciting new chapter for The Parade. But as construction commences it's still business as usual for the longstanding traders of Norwood Mall. Wander down the mall and you'll find a welcoming community of business owners from all walks of life, so there's never been a better time to get to know the traders of Norwood Mall.
Long before he ever set foot in Australia, Marzban Mahdavi was intimately familiar with the city of Adelaide. That's because like many Iranians his age, he grew up watching a cartoon called Immigrants that told the story of a young family who moved from England to Australia.
And, he says, "they were not talking about Australia in general. They were talking specifically about Adelaide because the ship had just landed here." Thanks to the lovingly animated versions of local landmarks that featured in the series, "back in the 1980s in Iran, Adelaide was more well-known than Australia."
Marzban's own path here was less direct, but he finally arrived in 2017 with his wife who is a researcher at the University of South Australia. Though he had no prior experience in dry cleaning, he saw an opportunity in the industry and after managing a factory he took over Ford Dry Cleaning in Norwood Mall.
"The thing I like about it," he says, "is that dry cleaning is a classic service. The people who come in here are friendly and behave in a very classy manner. They're not in a rush, they come in and spend time with us so we get to know the names of many of our customers."
He's also got to know many of his neighbouring businesses, not just in Norwood Mall where the other traders often pop in to say hi, but further along The Parade as well. Because Ford Dry Cleaning offers ironing, repairs and same day alteration services that are all done onsite, "we get people coming from clothes boutiques like Seed, who send their customers to us if they need alterations."
Over the years, there have been plenty of alterations at the business itself as well. As he delved into the history, Marzban discovered that until the 1970s it used the adjoining building (now Dillons Norwood Bookshop) as a dry cleaning factory so that all the garments could be processed onsite.
"This business has been running here since 1945," he says. "I have done some investigating and as far as I can find out, this is the oldest dry cleaning business in Adelaide." And as construction commences, he says he hopes customers take the extra effort to visit so that the business can continue for many more years.