Blog
Celebrate This Festival Season On The Parade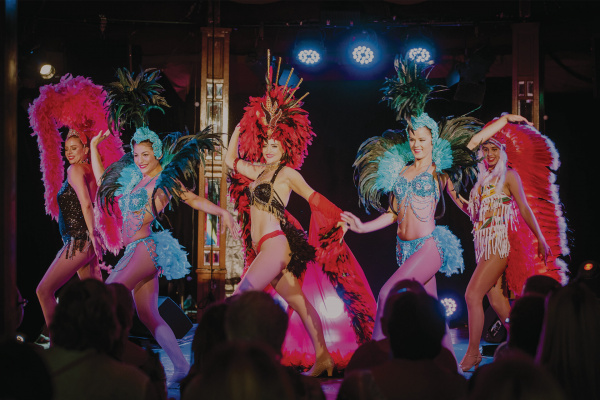 February and March are always a special time in Adelaide, but this year there's extra reason to celebrate the Fringe. And whether you want to listen to new twists on classic hits, watch a masterpiece of children's theatre or listen to bush poetry, there are plenty of shows to catch on The Parade this year. Here are the venues to look out for
We could all use a spoonful of sugar after the year we've been through, and the Mary Poppins musical is just the tonic. This production adds song and dance to the classic tale of a no nonsense nanny with supernatural powers.
With 16 singers and 40 musicians, the Fusion Pops Orchestra's Back To The Fusion brings a massive symphonic pop sound to a range of rock and pop classics from Adele to Cold Chisel. In a similar vein, The 60 Four is a vocal quartet with a nine piece backing band tackling classic hits of the sixties and My Joe Cocker brings together a collection of unforgettable soul anthems made famous by the gravel voiced plumber from Sheffield.
A long-time supporter of live music, this year the Norwood Hotel celebrates original Adelaide musicians old and new with the launch of The Deer Johns COMA EP and The Evolution Of Buffalo Drive charting the group's course from folk quartet to electric six piece culminating in their biggest hit, 1972's Life's Been Good To Me.
Favourite acts from previous years will also return to pay tribute to Frank Zappa's energy and absurdity, the evergreen big band swing of Frank Sinatra, Nat King Cole and Harry Connick Jr and Lady Gaga's larger than life theatrics.
The acoustics of this vast hall will be put to good use by the acclaimed Bronzewing String Quartet and Soprano Fiona McArdle as they tackle the Reimann arrangements of Schubert's Mignon and the exquisite Borodin String Quartet No 2. More swinging is Bach to the Future, a collection of instantly recognisable jazz standards and more contemporary tunes arranged for soprano, alto, tenor and baritone sax.
Drawing on the poetry of Robert Louis Stevenson, Songs Of Travel is a romantic, sometimes melancholy exploration of the physical and emotional landscapes we travel. In Songs of Travel and Bush Poetry, the celebrated song cycle is interspersed with classic verse evoking a bygone Australian landscape of swagmen and pioneers.