Blog
Find the perfect gift for everyone this Christmas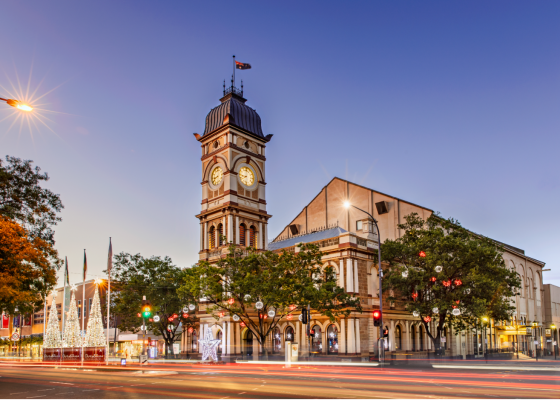 Christmas is always a special time and this year it's more than important than ever to spread joy wherever we can. The best place to start is spending quality time with loved ones, but it certainly helps to find a good gift as well. And though it's only a few weeks away, it's easy to find something for everyone on The Parade.
Check the online advent calendar to find offers from more than 50 retailers, with new specials being released every day (think 20% extra value on all gift cards at ORBE and two weeks of unlimited classes at Yogafusion for $25). And when you need a break from shopping, you'll also find deals like free chips with any burger, salad or super slider at Grill'd.
For Mum
There are plenty of Christmas gins to choose from at Parade Cellars these days, but if you can't narrow it down just one, make mum's Christmas come early with an entire gin advent calendar. For something that will last a little longer, Outdoors On Parade has a Christmas Catalogue packed with themed gift packs, Italian glassware, original artworks and family games from around the world. Or choose something special from the gorgeous collection of Australia designers at Sooki, with 10% off storewide.
For Dad
Let dad feel his best with a straight razor shave, beard trim or even face massage at Bladez The Barber Lounge, and make it extra memorable with a cold beer while he's being looked after. For a different kind of drink, there's something to suit every budget at T Life. Treat him with a pack of gently roasted Japanese genmaicha or a gorgeous handmade pottery tea set he can use to serve it. And if he's been crying out for more live sport, help him set up his own with a deluxe dart board set from Sports Power.
For Your Partner
Reward your partner with a treatment at Endota Day Spa and it won't just be generosity that makes you feel good. Buy a $150 gift card and you'll also receive a free skin consult and express LED treatment. Make home feel that little bit more relaxing with the soothing scent of 100% natural soy wax candles from Eccola. Or if you usually give flowers but want something that lasts a little longer, check out the range of hanging ferns and succulents at The Flower Web.
For The Kids
A Trip To The Moon has plenty of fun games and stocking stuffers like instant snow, while Dillons lets you give the gift of learning – check out the new graphic novel adaptation of international bestseller SAPIENS. And before it's time to open the gifts, you can make the house feel extra special with a range of cute ornaments like the felt hedgehog on a sled from Bauhaus.