Blog
Raising the Bar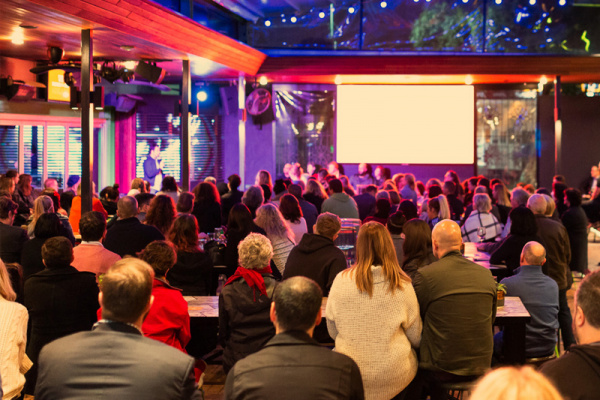 If there's one event to go to this year, make it Raising The Bar Adelaide.
But it's not just any event. It's a global award winning event that hosts 20 speakers (delivered by notable professors, economists, marketers and surgeons) talking about various topics from creativity and crime to privacy and parental involvement in kids sport.
It's happening one night only on Tuesday 13 August throughout 10 bars in the City with the first session at 6.30pm, followed by an 8.30pm session. The one hour gap leaves enough time in between to enjoy a meal, grab a drink with friends and even catch a second talk at another venue!
After some cutting edge content? Here are the talks not to miss…
By Robert Chalmers
Senior Lecturer in Innovation and Enterprise at the Flinders University New Venture Institute, Robert Chalmers, discusses data breaches and people's privacy in this technology driven world.
6:30pm at Bath Hotel, 232 The Parade, Norwood


By Samuel Elliott
Samuel Elliott is an early career researcher and lecturer in Sport, Health and Physical Activity in the College of Education, Psychology and Social Work at Flinders University. So it's only natural he talks about youth sport and parental involvement, offering evidence-based recommendations for enhancing parental involvement.
8:30pm at Bath Hotel, 232 The Parade, Norwood


By Josh Fanning
Editor Josh Fanning of CityMag fame explores internet and technology and how it impacts everyone's life. Josh's presentation offers information, insight and a touch of hope for how we might live our analogue-digital lives in the future.
6:30pm at Stones Throw, 127 The Parade, Norwood


By Andy Lowe
With meat consumption in Australia five times the recommended World Health Organisation levels (which is linked to a range of diet-related diseases including heart attacks, strokes and cancer), Professor Andy Lowe discusses the pros and cons of veganism and vegetarianism, while exploring other dietary options.
6:30pm at The Colonist, 44 The Parade, Norwood


By Robert Adams
Professor Robert Adams, MBBS, FRACP, FRCP (London), MD explores the benefits of sleep, and looks at some of the myths, the health issues associated with sleep and the latest research findings of interest.
8:30pm at The Colonist, 44 The Parade, Norwood
And just a short walk from The Parade…
By Charlie Aykroyd
If you're an eco-warrior, this is one talk not to miss. General Manager of Australian Green Clean, Charlie Aykroyd, delves into all things waste including the complexities of the waste industry and challenges we face as consumers.
6:30pm at Britannia Hotel, 1 Kensington Road, Norwood


By Duygu Yengin
Calling all business owners and business minded people. Dr Duygu Yengin, an Associate Professor and Deputy Head of School in the School of Economics at the University of Adelaide, explores how diversity in decision making translates to business dollars.
8:30pm at Britannia Hotel, 1 Kensington Road, Norwood

For the full list of speakers and to book your free tickets visit www.rtbevent.com/adelaide-19