Blog
Five Parade businesses win Eastside Business Awards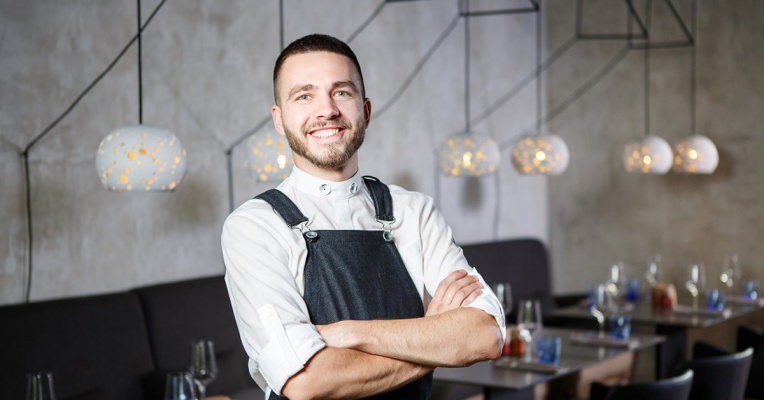 Five fabulous businesses have taken a sprinkling of The Parade magic to the second ever Eastside Business Awards, and Outdoors on Parade, Brick+Mortar Creative, Shouz, ORBE Hair and Beauty and The Odeon Theatre have each taken home an award.
Outdoors on Parade: Hall of Fame 2019 winner
Outdoors on Parade was inducted into the prestigious Eastside Business Awards' Hall of Fame, which is reserved for businesses that have been operating in the City of Norwood Payneham & St Peters for over 20 years (the only other business with this award is Robern Menz, the infamous creator of iconic, delicious, South Australian FruChocs!)
Outdoors on Parade has been a leading lifestyle store on Adelaide's premier main street for over 36 years. The iconic exterior of the store is painted a vibrant turquoise and pink, in a nod to what to expect once you enter.
Upon stepping through the door, you're met with an enchanting treasure trove of eccentricity. On one side, you'll find a gorgeous selection of clothing for men, women and children; on the other you'll find unusual adornments interspersed amongst unique furniture and homewares. Outdoors on Parade is one of the few stores where you can pick up a new wallet and croquet set at the same time, and the broad but well-presented selection offers something for all tastes, so you can to let your personality shine through your home and your style.
The back of the store is now home to the friendly and welcoming OOP café, serving up cakes, breakfast and lunch, and fresh coffee, which is just what you need after a long shopping session. Outdoors on Parade also host cooking classes, led by chefs from top Adelaide restaurants, throughout the year.
Stylish and unique, Outdoors on Parade is a well-deserved Hall of Fame winner, and well worth exploring on your next trip to The Parade.
Image: CityMag
Brick+Mortar Creative: Best Coffee 2019 winner
You will find Brick+Mortar tucked away just off The Parade, next to Norwood Concert Hall in George St. More than just a café, Brick+Mortar houses a design store, co-working event and exhibition space, and now, they officially serve the best coffee in the east.
As soon as you step through the doors of Brick+Mortar, you know you've entered a creative space. The shelves of the beautifully curated design store showcase an assortment of artisan goods, designed and created by Adelaide's best artists, designers and makers. 90% of the products sold here are South Australian made, giving customers a rare opportunity to spend their well-earned money on something designed locally, made locally, transported locally and sold locally.
And then there's the café, which serves up a selection of delicious home-made cakes, lunches and healthy breakfasts, and, of course, award-winning coffee. Take a seat, or browse the design store while you wait for one of the best cappuccinos you've had. Brick+Mortar stock a range of locally made reusable coffee cups, so you can enjoy award-winning coffee to go, guilt-free!
Open seven days a week, it would be rude not to pop in for a flat white the next time you're on The Parade.
Image: WeekendNotes
Shouz: Best Fashion Retailer 2019 winner
For 39 years and counting, Shouz has prided itself on selling women's shoes of the utmost quality.
This Parade-based store seeks out on-trend styles from across the world to curate its unique, diverse and colourfully eclectic shoe collection. Each style has been carefully selected for a purpose: casual, corporate, racing or after-five, or something to carry you through it all.
What makes Shouz unique, as well as its eclectic collection, is that each style has also been chosen with comfort in mind. Finding a shoe that both looks stunning and feels good to wear can be a real challenge. Shouz has solved this all-to-regular problem, and the attentive staff will go out of their way to make sure you go home with a pair of shoes you love, and that you can wear for years to come.
Great service and style to suit every taste, perhaps it's time for some new winter boots?
Image: Deconstruct Digital
ORBE Hair and Beauty: Best Hair and Beauty 2019 winner
Going to the hairdressers can be a daunting experience. What if the stylist doesn't understand what you want? What if it all goes wrong? What if you hate your new look?
The team at ORBE understand this. They are committed to creating the perfect look, from classic to edgy, tailored to each client. Through a highly customised service, the stylist will work with you to create your dream 'do.
And with over 20 years' experience, you know your tresses are in safe hands.
It's no wonder then that the ORBE team have seen their hair creations grace catwalks at fashion weeks across the globe, from Mercedes Benz Fashion Week in Sydney, right across to London Fashion Week and closer to home, Adelaide Fashion Festival.
The hair styling services offered include traditional cuts, colour services with traditional or ammonia-free options (including a consultation to help achieve a look that both complements your complexion and meets your needs), luxurious treatments (their conditioning treatment even includes a 10 minute head and neck massage), and styling.
ORBE also offers a menu of beauty and skin treatments, using luxury French brand, Guinot, to make your skin glow, as well as manicures, pedicures, massage, spray tans and hair, beauty and make-up packages.
It can be tough to find a hair stylist you trust, but once you know, you know. ORBE is one of Adelaide's most awarded salons; why not make them yours?
The Odeon Theatre: Best Entertainment Venue 2019 winner
Perched on the corner of Queen Street and The Parade for 95 years, The Odeon is a sparkling, historic, jazz-hands-and-all gem in The Parade's crown.
The theatre opened in 1923 as The Star Theatre movie cinema. Today, you can still see reminders of the classic art deco style of the time on the theatre's exterior, which has been given a revamp by its newest occupant, the Australian Dance Theatre (ADT).
The internationally acclaimed ADT has called The Odeon Theatre its home since 2018. As well as using the venue as a home for creative development, rehearsal and classes, the ADT also house performances in the theatre, which is becoming known as a key venue for presenting dance work in Adelaide.
The Odeon has also hosted shows in the Adelaide Fringe Festival and the Adelaide Festival, along with events, exhibitions, workshops and performances by some of the world's leading artists. The retractable seating in the venue make it truly multi-functional and multi-purpose. The space can be configured for all number of events including lectures and cabaret, all supported by quality sound and audio-visual equipment. It's no wonder The Odeon has been voted Best Entertainment Venue in the east for 2019.
Image: DanceLife Australia