Blog
Christmas Day Feasts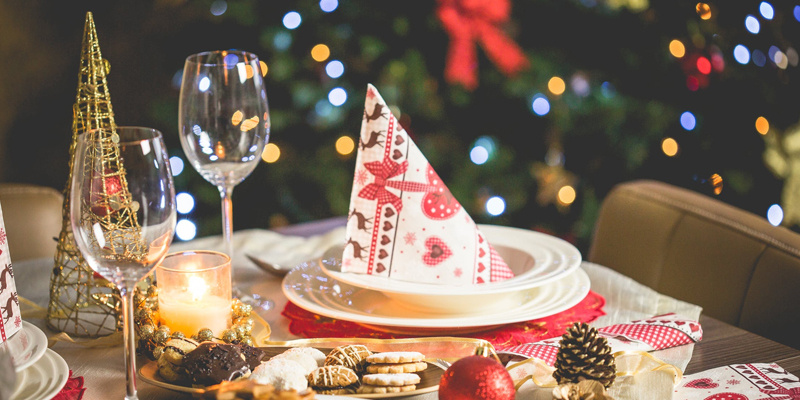 If you get administered the lovely task of preparing the Christmas Day lunch or dinner this year (lucky you!) then take a deep breath and keep reading, because we have compiled a collection of the perfect Christmas produce to make the day special – and tasty.
First stop is Feast Fine Foods – for the freshest meat and more. Foodies can stock the fridge with cuts like Milk Fed Lamb Shoulder Roast, Almond Grove Turkey Thigh Roasts or a big ol' leg of ham. These traditional cuts with a twist will impress the guests and make for a delicious Christmas Day lunch or dinner. Or for something a bit more daring, Feast's Venison Beetroot & Horseradish Sticks, Japanese Wagyu or Chicken, Apple & Cinnamon Sausages is sure to delight. These 'fine foods' are complemented by the occasional sample (so you can try before you buy), loads of mid week meal ideas and a fundraiser for Food Bank Australia to help those less fortunate this Christmas.
Meat/turkey/ham – tick. With the meat sorted, it's time to switch to seafood. Enter: Seafood on Parade, run by locals Peter and Koula. Whether it's fish, oysters, prawns or lobster, you can be assured of the quality and their commitment to freshness. For a traditional Christmas, prawns are the preferred catch or for something a little contemporary, oysters are go.
And because no dish is complete without fresh fruit and vegetables, the next stop on the shopping list is at SA-owned Metropolitan Fresh Fruiterers. With 70 percent of veggies and fruit grown by South Australian growers, coupled with a great selection of nuts and dried fruit, gourmet continental foods and condiments, this family-owned business is a must visit. Stock up for Christmas dishes, platters and grazing tables or nab one of their famous Christmas boards loaded with treats, nuts, chocolate, lollies and a chopping board.
Joining the foodie line up is Parade Cellars, who offer a brilliant range of boutique wines, beers, ciders and spirits (a Christmas day must!). They also put on frequent tastings, which makes it easy to work out which tipple pairs well with certain dishes. Or more importantly, which bubbles are worthy for that festive day toast. Salute!