Blog
3 simple ways to say 'I love you' on The Parade this Valentine's Day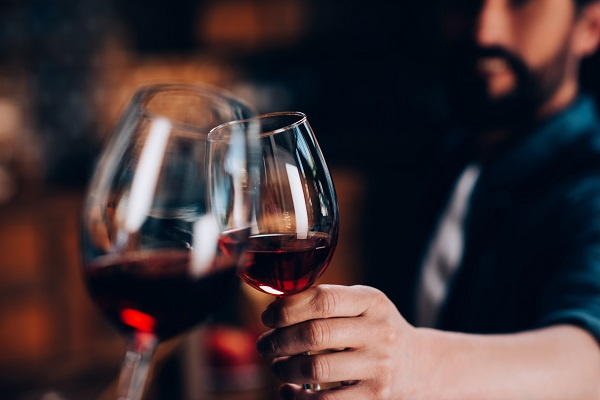 When done right, February 14 can be one of the most memorable days of the year, but leave it too late and it can easily turn into a stress-filled nightmare. So with the day quickly approaching, now's the perfect time to make some plans. And whether your idea of a perfect day involves flowers, chocolates or a candlelit dinner (or all three), here are three great options on the Parade.
The Perfect Gift
Follow your nose to The Flower Parade, which is overflowing with gorgeous blooms in the lead up to Valentine's Day. There are plenty of options to suit every taste, from classic long stemmed roses to colourful bouquets of gorgeous natives and chrysanthemums and a stunning white, red and pink Viola Bouquet that marries the best of both worlds. And to make life even easier, you can order your favourite online (along with artisan local chocolate and sparkling wine) to be delivered or collected instore.
Romantic Dinner
A romantic candlelight dinner is a classic way to say "I love you", but visit Adelaide's hottest new restaurant arkhé and you can go one better. Nab one of the coveted seats at the pink granite chef's counter and you can look into an open kitchen bathed in the warm light of glowing coals. Open flames are the key to everything at this elegant spot, where exquisite small dishes, flavour-packed proteins and mouth-watering desserts are all kissed by fire, and the flames of passion will also be burning bright this Valentine's Day.
The Sweet Spot
If you've still got room after dinner, pop into Gelatissimo where they're celebrating the day with a limited edition Vegan Valentine's Choc Raspberry flavour. Because it's water-based, nobody has to miss out on the velvety gelato that uses the finest Belgian dark coverture chocolate and lashings of fresh Australian raspberries. Each scoop is crowned with chunks of decadent Callebaut chocolate and if you're feeling really indulgent, add a scoop if the creamy coconut sorbet – just remember to ask for two spoons.