Blog
ORBE inducted into Hall of Fame as the best of the east revealed!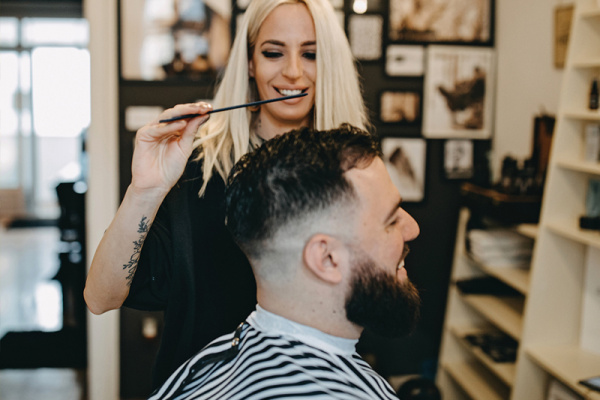 Winners of the 2020 Eastside Business Awards have been unveiled with 5 Parade businesses recognised for excellence across 12 possible categories.
A total of 305 local businesses received their share of more than 6,800 public votes, with 36 individual businesses being shortlisted as finalists.
Mayor Robert Bria paid credit to all winners and finalists, together with the City's broader business community, as they face the impacts of the COVID-19 pandemic.
"In what is a challenging time for many of our local businesses, the Eastside Business Awards is an excellent way to recognise the efforts made by our business community and their contributions to the fabric of our City.
"Previous winners have enjoyed the exposure that comes with the Eastside Business Awards and it gives the Council a great opportunity to further strengthen relationships with local traders."
Salon ORBE, an institution for hair and beauty on The Parade, Norwood, was crowned Best Hair/Beauty salon and also inducted into the prestigious Eastside Business Awards Hall of Fame.
"ORBE has been operating within the City of Norwood Payneham & St Peters for 25 years—an incredible achievement and one worth celebrating," says Mayor Robert Bria.
Other local Parade business in the list of winners include Shouz Boutique, crowned Best Fashion Retailer, and Pave Café, who were awarded Best Coffee in the east.
The awards evening, scheduled for Tuesday 21 April, was cancelled due to the COVID-19 pandemic, however Mayor Robert Bria will visit each of the winners on Wednesday 22 April to personally congratulate them and present their awards.
Mayor Robert Bria said the mix of industries and businesses in our City is unique and that now more than ever, they need the support of the communities around them.
"With the COVID-19 pandemic impacting our economy, it is absolutely essential that our local business sector is supported by our local community.
"Whether it be through purchasing a takeaway meal or shopping online, I encourage you to continue supporting traders in your neighbourhood where possible and when safe to do so."
And the winners are...
Hall of Fame (20+ years)

ORBE

174 The Parade, Norwood

Best Café

The Lab Food + Coffee

313 Payneham Road, Royston Park

Best Fashion Retailer

Shouz Boutique

1/205 The Parade, Norwood

Best Restaurant

Fine and Fettle

Unit 4, 57 Magill Road, Stepney

Best Coffee

Pave Café

138b The Parade, Norwood

Best Pub/Bar

Little Bang Brewing Company

25 Henry Street, Stepney

Best Hair/Beauty Salon

ORBE

174 The Parade, Norwood

Best Customer Experience

Foot & Leg Centre

Level 2, Suite 4, 58 King William Street, Kent Town

Best Independent Retailer

Semmens Property Management

170 Magill Road, Norwood

Best Entertainment Venue

HOYTS Norwood

185 The Parade, Norwood

Best Emerging/Start-Up Business

GR Phones Norwood

3/1 Margaret Street, Norwood

Best Food/Beverage Manufacturer

Goodies and Grains

22 Nelson Street, Stepney
The Eastside Business Awards is an annual awards program for businesses located in the City of Norwood Payneham & St Peters. The awards are run by the Council in partnership with The Messenger to recognise and celebrate the achievements of businesses in the City of Norwood Payneham & St Peters.