Blog
A few fab reasons to bank at Bendigo Bank, Norwood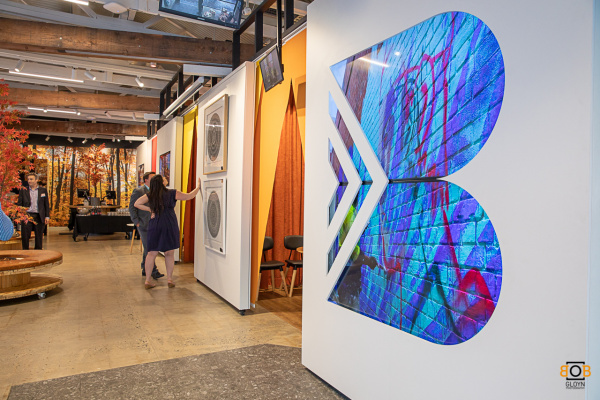 There are banks, and then there's the new Bendigo Bank branch on The Parade – a shiny, new, unique space with buckets of personality and a huge focus on creativity and community as well as personal banking needs and business interests.
That's right, there's more to this bank than banking, tellers and an ATM machine. Mark Cnotek from Bendigo Bank Norwood gives us the low down on why to bank with 'Australia's Most Trusted Bank'…
Bendigo Bank, Norwood is one of a kind.
"The Parade branch looks and feels like no other bank you have ever been in before. It's a brand new design and the only one of its kind in Australia at the moment. The open plan layout means you can do all your traditional style banking but in a much more relaxed and open atmosphere. We have commissioned a piece of wall art by local artist Jack Fran and lots more little surprises that you will discover once you have been in for a closer look, that makes this branch truly unique and personal to the local area."
"Also, we weren't kidding about the focus on creativity - the space is also a place for local artists to show off their work and there is even room for them to create within the branch!"
Bendigo Bank, Norwood is for the local community.
"Itgives local community groups a great space to use for meetings and events in a prime location. Yup, this spiffy new space can be used for all sorts of events, including community events and group meetings, networking events, fundraisers… The options are endless. The branch can accommodate early morning meetings, prior to the banks opening time of 9am or after the doors close at 5pm. Weekends are also available, which is a first for the bank. We have purpose built the space for these events in mind; complete with a kitchenette including a fridge and dishwasher, projection screen, amazing lighting that can also change colour, seating, display screens that can be programmed and a banging sound system. Added bonus - It's also an opportunity as a start-up business to have access to a free space right on The Parade!"
Bendigo Bank, Norwood is for art and small business.
"One of the exciting things that we are doing in our Norwood branch is a retail pop up space that we refer to as our 'Retail Springboard' which is situated at the front of the branch. The idea behind the Retail Springboard is to provide small businesses, that might not have their own shop front the opportunity to come in for a couple of weeks at a time to sell some goods, gain exposure and build their customer base. It's a fantastic way to give someone with a new small business, entrepreneur or someone who just wants to 'give something a go' a handy boost in one of the most sought after retail locations in South Australia."

"On the art front, we are using the term 'creative banking' literally. We are very excited to be able to offer space on our 'Art Walls' for artists that wish to display their works in the branch and even the opportunity to sell those pieces commission free! It's just another way that we're supporting the local community and creative! We will also have a space within the branch designed for artists to come in and create something special whilst the day to day happenings of banking take place around them. Not only do we want artists to come in and create but we want to encourage customers to interact with them and believe it or not we are also looking forward to having some paint on the floor to add even more character to the space. Who knew the worlds of art and finance could work so well together?"