Play
Events & Festivals
Pipsqueaks Market at Norwood
Pipsqueaks Market at Norwood
Saturday, 21st Sep 2019
11:00am — 6:00pm
Norwood Concert Hall
Phone: 0473479378
Visit Website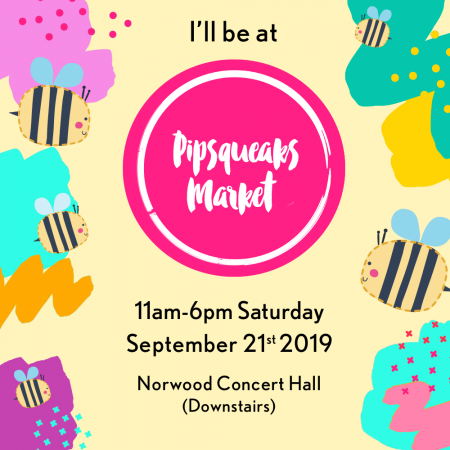 Pipsqueaks Market, the cutest little market for children and families is back!

Based in our new home of Norwood South Australia, we bring you the best in the bunch of top notch makers and crafty peeps from Market Stalls around South Australia, who take pride in presenting their products that have been made with total love!

Find us in the Norwood Concert Hall (downstairs in the Don Pyatt Room)

Pipsqueaks Market : Awesome gifts by South Australian Creatives!
Download attachment: pipsqueaks_market_at_norwood_september_21st_poster_a4.pdf