Play
Events & Festivals
A Day of Fashion
Saturday, 12th Oct 2019
9:00am — 5:00pm
The Parade
Phone: 83664555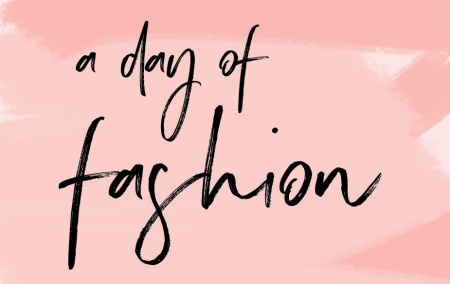 Celebrate style on A Day of Fashion in NPSP.
Fashion-lovers will flock to the east for exclusive discounts. Visit retailers on Magill Road, The Parade, Kensington Road and Payneham Road to recieve discounts (full brochure to come).
There will be in-store experiences including a workshop and beauty bar, plus an open-air fashion showcase, located on The Parade at the Norwood Town Hall, with of the latest trends from iconic brands and unique boutiques.
Take the perfect opportunity to shop for your spring wardrobe, take home a timeless classic or discover a fashion piece that is uniquely you.
If you need to make space in your wardrobe, do it responsibly and drop off pre-loved clothes that can be worn again at the donation station at Norwood Place and they'll be given to op shops in NPSP.
Grab your friends—this is not to be missed. A Day of Fashion brought to you by the City of Norwood Payneham & St Peters debuts on Saturday 12 October.
Workshops
Yard's hand-care hustle
Venue: Brick & Mortar Creative
Time: 10 minute experience between 10am – 2pm
Cost: $10 per session
Meet owner of Yard Skincare, Courtney Alderson, who will offer a self-care experience with an eco-paraffin wax session followed by a hand/forearm massage using adaptogen-infused products to help soothe aching joints and increase circulation, which promotes a more youthful appearance.
Fashion & business: banking tips
Venue: Bendigo Bank Norwood
Time: 1pm
Cost: Free
Are you studying fashion or thinking about starting your own label? The experts at Bendigo Bank Norwood will provide you with some insights and tips that will assist you in your fashion business journey. Join us for a refreshment, and for the chance to talk about all things fashion with the team and special guests.
Close and personal with designer, Cristina Tridente
Venue: couture+love+madness
Time: 2pm
Cost: Free
Join leading designer Cristina Tridente of couture+love+madness for champagne and cupcakes as she presents her new collection of stunning couture pieces that will take your breath away.