Play
Events & Festivals
Orphan Annie & Her Nutcracker Dreams
Orphan Annie & Her Nutcracker Dreams
Saturday, 21st Sep 2019 — Sunday, 22nd Sep 2019
1:00pm — 2:00pm
Norwood Concert Hall
$20.00
Visit Website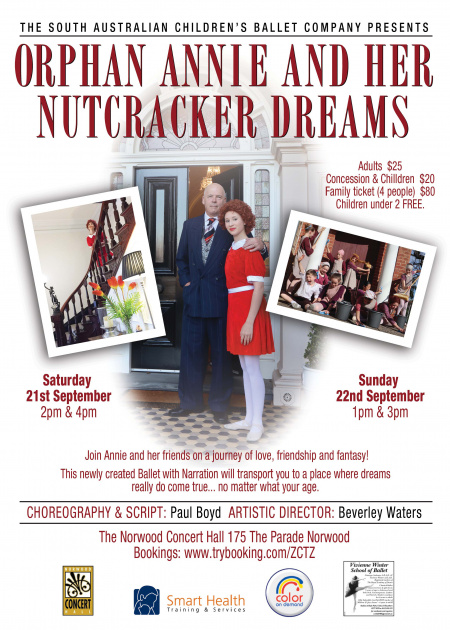 A book of The Nutcracker story, which her parents used to read to her, is all that Annie has left of the life she knew before they departed. Now in an orphanage and missing her parents, she finds herself dreaming of The Nutcracker story to escape into a fantasy world.

A wealthy millionaire, Daddy Warbucks, looking to adopt a child, chooses Annie and much mayhem is had by Annie and her friends.

Come along and see our wonderful young dancers perform this exciting new ballet from internationally renowned dancer and choreographer, Paul Boyd.